HDPE Installations
Project Working Crews On Site 
Materials Management & Procurement
CiviIs
Steel Pipeline Construction & Welding
HDPE Continuous Butt Welding Continuous 
HDPE Lining Systems Pipeline Pre-Commissioning & Commissioning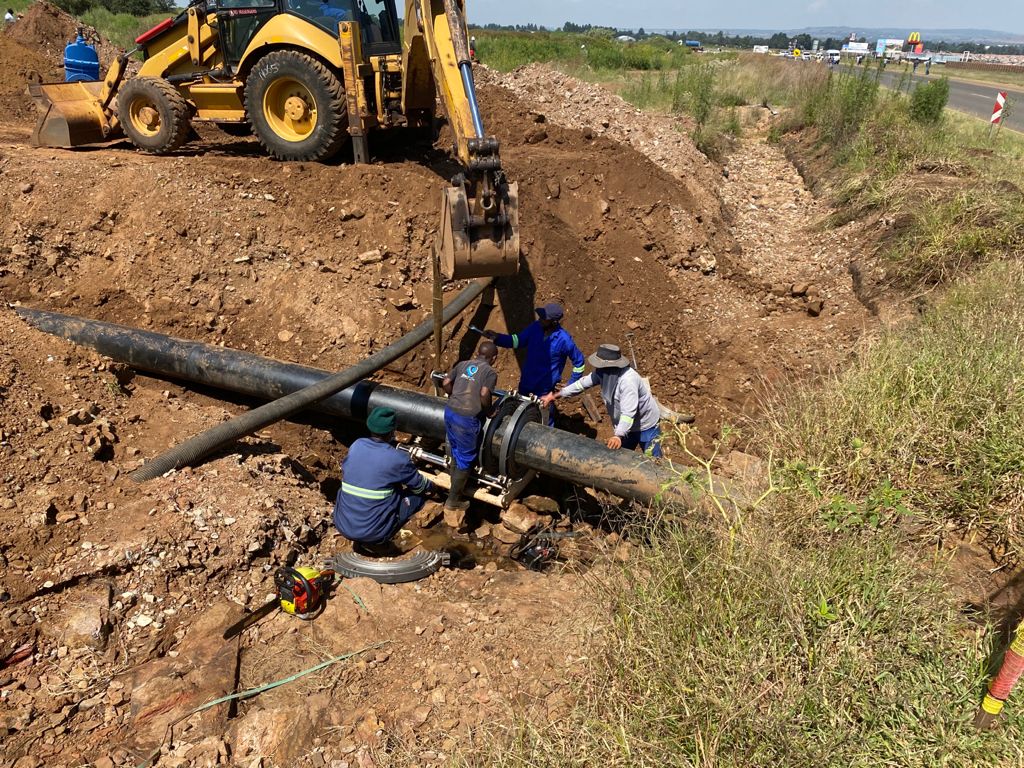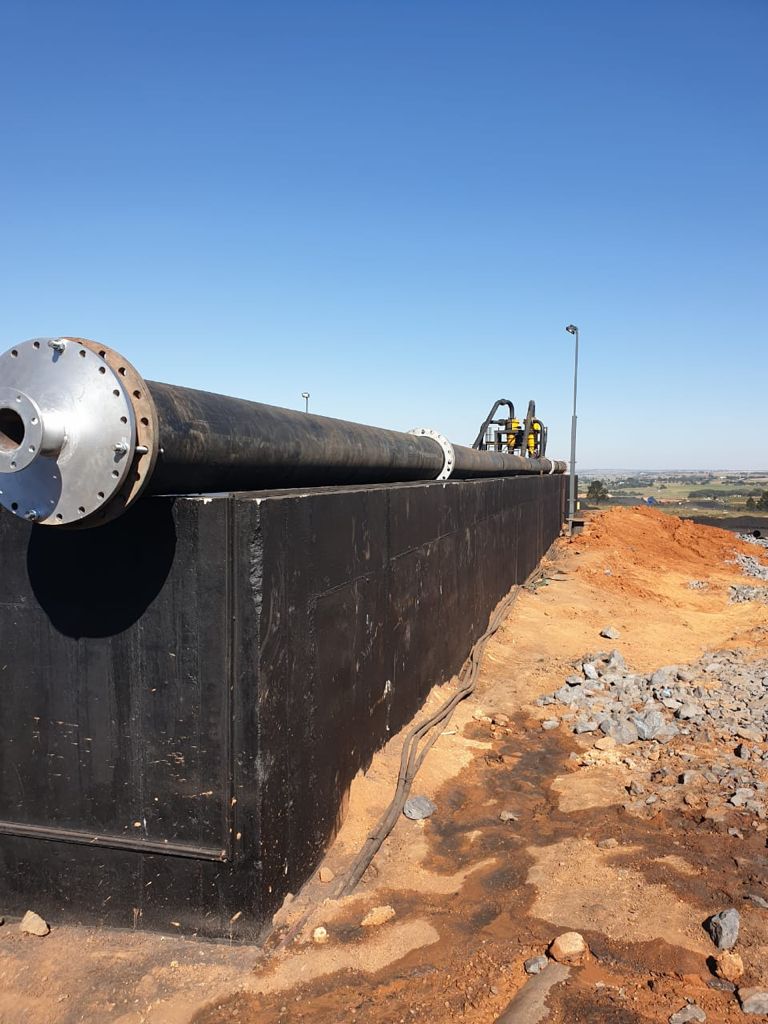 Manufacturing
We fabricate HDPE fittings in standard sizes ( Tees, Laterals, Segmented Bends, 3D Long Radius bends)
Manufacturing of HDPE Manifolds, HDPE Manholes, and HDPE valve chambers to specification.
Plant Pipeline building to ISO spec drawings. Special fittings from a design drawing as per the customers' requirements.
We have one of the biggest fabrication workshops in South Africa. We can manufacture large volume orders, with a fast turnaround time.
Our fabricators and welders have Plastics SA welding certificates NQF level 2 and NQF level 3. All our welders regularly go through a WPS welding qualification process. We have 2 qualified HDPE welder inspectors in our company certified with Plastics SA.
We comply with the following SANS standards regarding HDPE welding. SANS 6269, SANS 10268, SANS 10269 and SANS 10270
Our Workshop and Office operate on ISO 9001 principles and we hope to get ISO 9001 accredited soon.
Full Turnkey Solution
We offer the full turn key product solution to ensure that you get the maximum value for your investment. Project Planning InstaIlation of HDPE, LDPE plastic pipelines and fittings.
Designing Installation Butt Welding, Electrofusion, Branch, Socket, and Extrusion weIding of plastic pipes. Procurement, Manufacturing and Installation one supplier one solution. Dedicated design team to work with plant engineers to ensure you get have minimum downtime.
Manufacturing is done in compliance with ISO standards ensuring the best quality fittings. High-quality field deployable equipment to faciIitate changes to specifications on site.